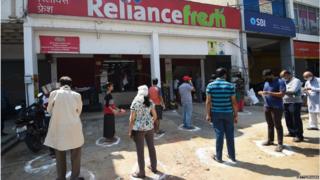 Coronavirus has been spreading rapidly across the world, affecting 172 countries and claiming more than 20,000 lives.
There are more than 450,000 confirmed cases worldwide. Southern Europe is now at the epicentre of the crisis and the US is also facing a surge in cases.
This series of maps and charts will help you understand what is going on.
1. The global pandemic continues to grow
The virus is spreading rapidly in many countries, with more than 370,000 confirmed cases outside China, according to the latest figures from Johns Hopkins University.
The true figure for the number of people with coronavirus is thought to be much higher as many of those with milder symptoms have not been tested and counted.