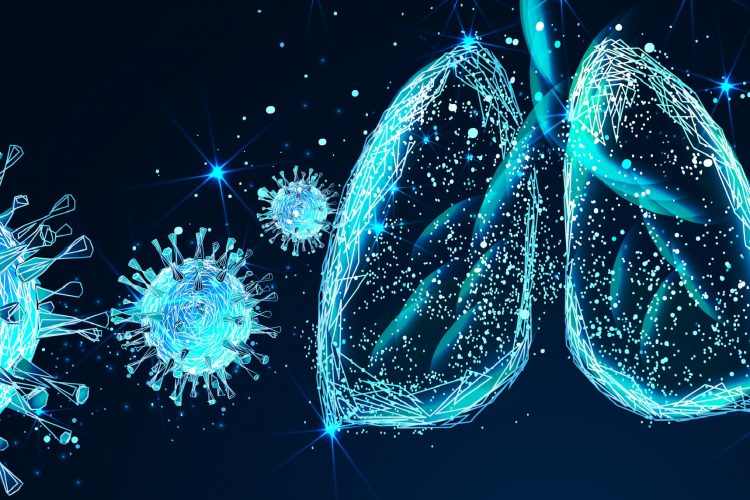 A preliminary analysis of data from the first COVID-19 pneumonia patients enrolled in the ODYSSEY trial revealed that tradipitant may expedite clinical improvement.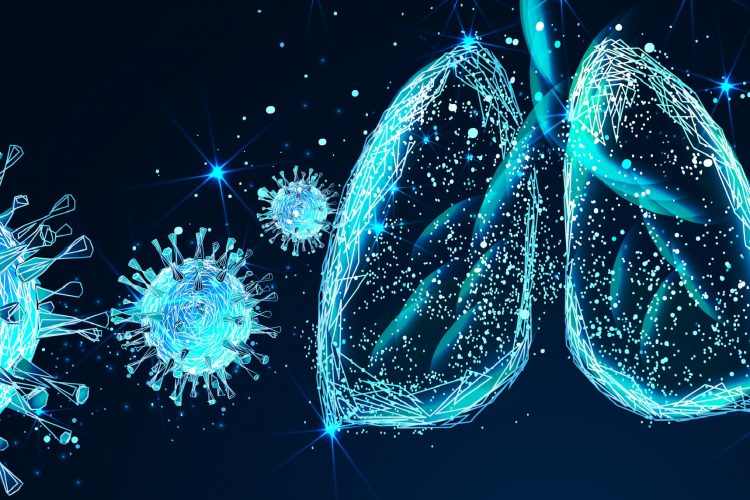 Vanda Pharmaceuticals Inc. report that an interim analysis of data from their ODYSSEY study indicates tradipitant may accelerate clinical improvement in SARS-CoV-2 (COVID-19) pneumonia.
The ODYSSEY trial is an ongoing Phase III double-blind placebo-controlled trial investigating the efficacy and safety of tradipitant, a neurokinin-1 receptor (NK-1R) antagonist, in the treatment of neurogenic inflammation of the lung secondary to SARS-CoV-2 (COVID-19) infection. It was initiated in April 2020 and is expected to enrol 300 patients in total.
The interim analysis is of the first 60 COVID-19 pneumonia patients enrolled in the ODYSSEY study. According to the company, the data suggests that those treated with tradipitant improved sooner compared to those taking the placebo.
In the ODYSSEY study, clinical status was assessed on a seven-point scale ranging from death through mechanical ventilation and various levels of oxygen requirements to hospital discharge. Clinical improvement was defined as at least a two-point improvement on the scale.
Interim analysis in the first 60 enrolled patients showed that similar percentages of patients improved between the two treatment arms, 57 percent for tradipitant and 50 percent for placebo. The mortality rate was also similar between the treatment groups with 14.2 percent for tradipitant and 16.6 percent for placebo.
After 7 days of treatment, patients treated with tradipitant recovered earlier than those receiving placebo, which was statistically significant. This benefit was generally consistent among patients of varying degree of severity at baseline.
At day 28 of the study, tradipitant showed a numerical benefit over placebo with an earlier median time to recovery (median time to improvement was 10 days for tradipitant and 28 days for placebo).
This early analysis suggests that tradipitant may accelerate the time to clinical improvement for patients with severe COVID-19 pneumonia. If confirmed, this effect may be of significant clinical benefit for patients, as well as for public health; by decreasing the amount of resources employed in the treatment of patients with COVID-19 pneumonia. The company said the findings from this interim analysis will be submitted for publication in a peer reviewed journal.
"These results, albeit preliminary, are exciting, offering the promise of a significant contribution in the treatment of COVID-19 and the prospect of making tradipitant part of the standard of care in accelerating recovery for patients with COVID-19 pneumonia," said Dr Mihael Polymeropoulos, President and CEO of Vanda.
Vanda has scaled up the commercial manufacturing of tradipitant and significant supplies are expected to be available in the coming months. The company concluded that because the results may suggest that the drug's effects in accelerating recovery may not be restricted to just COVID-19 pneumonia, it also plans to assess the efficacy of tradipitant in the treatment of seasonal influenza pneumonia.